For The Kids
Our selection varies over time, but here are a few examples of kids bikes:
KS-1 Scooter
For ages 12+
Kick style scooter with the ability to fold for ease of storage and transport
Quick release height adjustment caters to a variety of rider heights
Large urethane wheels roll effortlessly over pavement
Integrated brake is intuitive and easy to use
For ages 12 and up
Weight Limit 200 lbs.
Kazam® Mini - Blue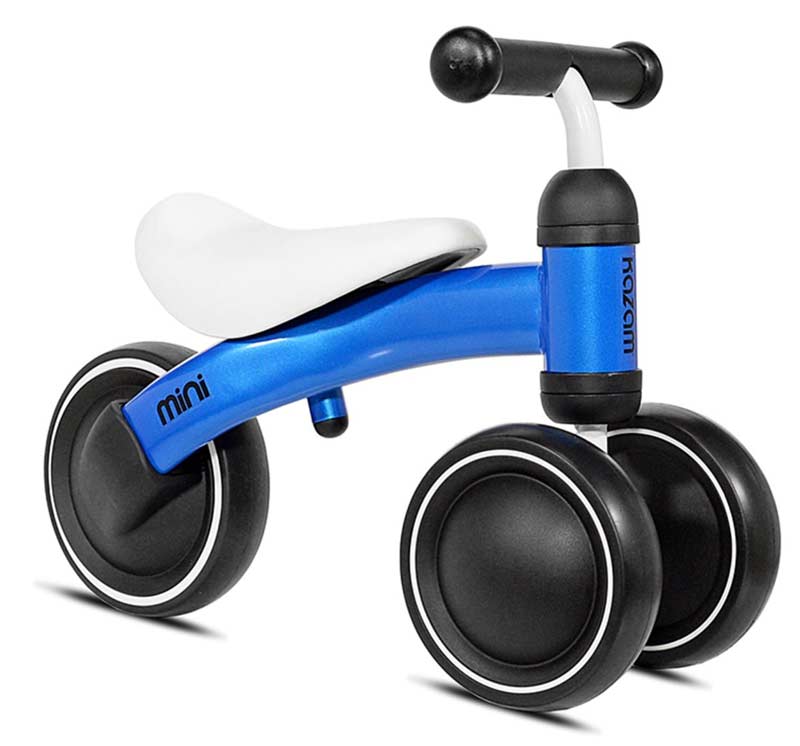 For ages 12+ months
Introducing KaZAM's newest ride-on for ages 12+ months - the KaZAM mini. The KaZAM mini is perfect for any toddler who is actively in motion, developing motor skills. Stylish and durable, the KaZAM mini is designed with three wheels and a curved frame. Simple, classic, sure to delight! $69.99
High Quality, Durable Frame with Innovative Design
Available in Pink, Blue and White
Soft Hand Grips
Comfort Seat (seat height: 9.4" from floor)
Light Weight Frame: 4.4 LBS
Product Dimensions: L: 19.3 x W: 7.87 x H: 14.17 inches
Weight Capacity: 40 LBS
Metallic Paint Finish
Ages 12+ Months
One Year Warranty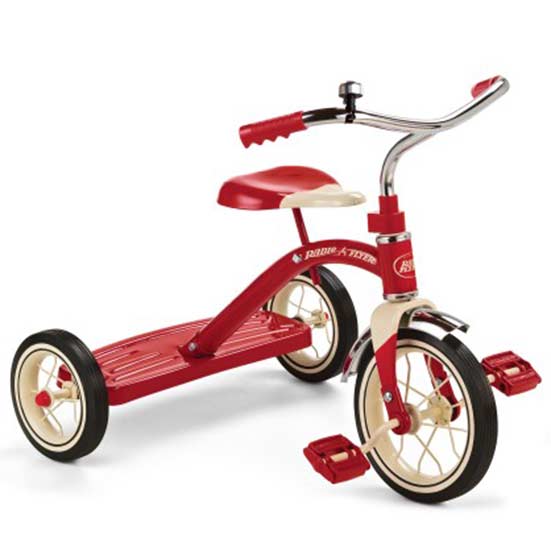 Radio Flyer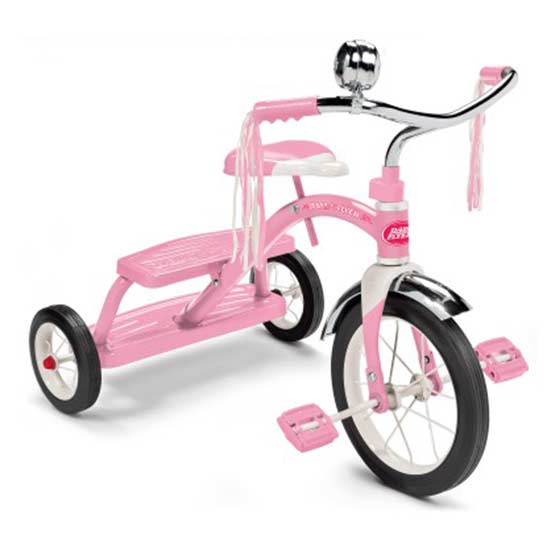 Radio Flyer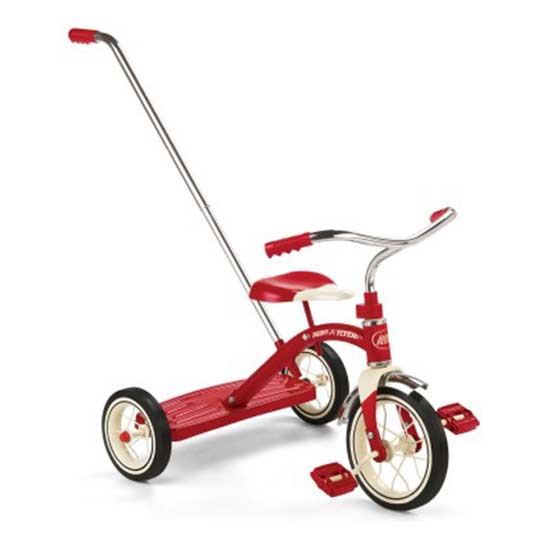 Radio Flyer
EZ-Tri Classic SX By Sun Bicycles
If riding a recumbent is easy and comfortable, then riding the 2016 Sun EZ-Tri Classic SX Recumbent Trike is even better. With a recumbent trike, the rider gets the comfort and mechanical pedaling advantage along with the stability and confidence a trike brings. 'All things considered, I do think the trike is a good value for anyone interested in riding for recreation, fitness, or commuting,' said BentRider magazine, a publication devoted to recumbent bicycles.
Wheel Base: 56.5" (143cm)
Overall Length: 73" (185cm)
Width: 30.5" (77.5cm)
Seat Height: 22" (56cm)
Weight: 56 lbs
Weight Limit: 300lbs
X-Seam 32-48"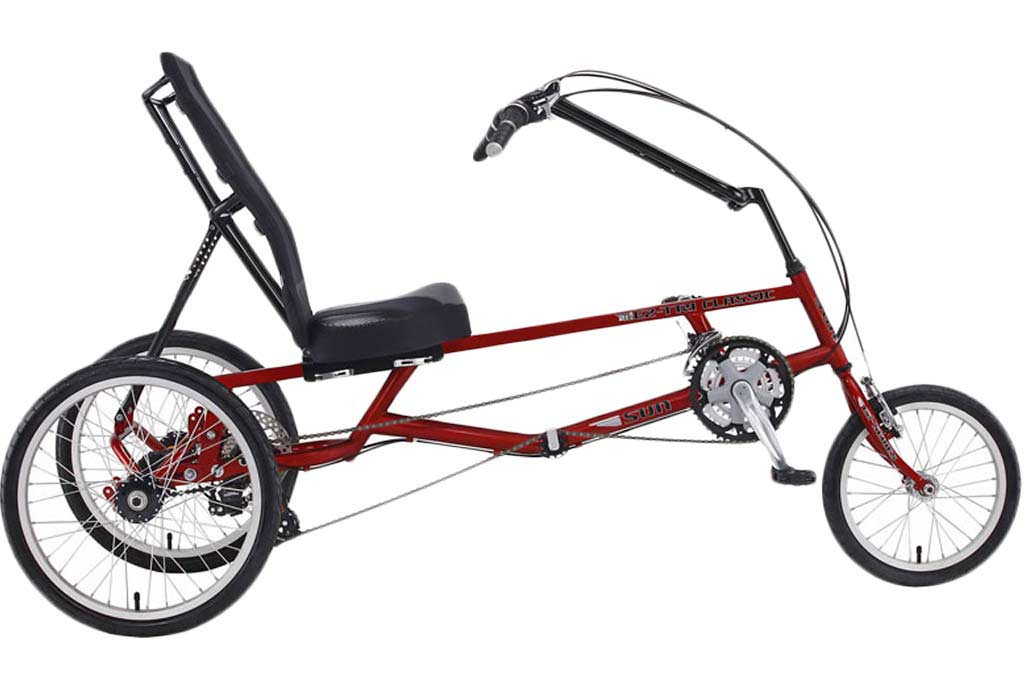 EZ-Tri Classic SX Recumbent Trike